"I want to be an insurance broker when I grow up!"
That's a response you don't often hear when asking kids what they want to be when they grow up, right? Doctor, astronaut, or superhero perhaps, but not insurance brokers. Most people don't even know what an insurance broker is until they grow up, and actually need one. But maybe that all needs to change.
Insurance is a dynamic, essential field, and being a broker can be a rewarding career, too. If you are looking for a great field to work in, here are five reasons to consider becoming an insurance broker.
Increased Demand
According to the Bureau of Labor Statistics, demand for brokers is expected to grow by over ten percent in the next decade, a growth rate much faster than the average for all other occupations. Regulatory requirements, along with other reasons, such as an aging population, are driving demand for more insurance policies. And business owners need to talk to brokers to help them navigate the world of insurance, and choose the policy that covers them best.
No Two Days the Same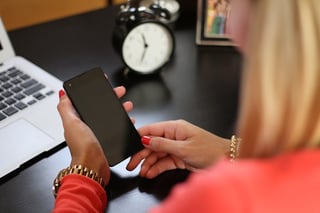 Insurance brokers have much more flexible work schedules than counterparts in many other fields. Insurance work is largely client-based, so insurance brokers establish work patterns based on supporting current clients, and establishing relationships that develop into new clients. As a result, no two days are the same for insurance brokers as they won't find themselves sitting behind a desk 24/7.
A People Business
If working with numbers and talking with people are your strengths, then being an insurance broker is a great career choice. Yes, understanding risks and the insurance products that protect against them are important. But cultivating relationships with current or potential clients is the critical component of being an insurance broker. Being effective in this field is all about earning and maintaining clients' trust. If you are honest, transparent, and communicate effectively, you can definitely be a great insurance broker.
High Job Satisfaction
Good pay and schedules are nice, but do brokers actually like what they do? The answer is a resounding yes! A recent Insurance Journal survey indicated over 80 percent of young insurance brokers intend to make insurance their permanent career field. An additional 52 percent of those surveyed also said they are very optimistic about their futures in the insurance field as well. Those are strong numbers to consider when evaluating a potential career as an insurance broker.
Do Good
If you are an insurance broker, your job is to find ways to help clients protect the things that are the most important to them: their homes, their business, their cars, their health, and their families. Shielding clients from risk, as we have done here at WGB for over thirty years, is truly rewarding. There are few things you can do in any career field that are more satisfying than making a difference in other peoples' lives.
Parting Thoughts
Choosing a career is one of the most critical decisions any of us ever make. Before you decide on your future career, you should really consider being an insurance broker. Make no mistake, being an insurance broker is hard work. However, insurance is a rewarding field, offering tangible as well as intangible benefits that aren't available in many other lines of work. So, as you ponder what you want to do when you grow up, make sure you give the insurance field a really good look!