Trust is everything in business. Returning customers spend up to 300 percent more on products and services than first-time customers, and you're not going to get repeat business with a client who doesn't trust you. So how do you earn a client's trust? Here are four things you should consider.
Your Word is Your Bond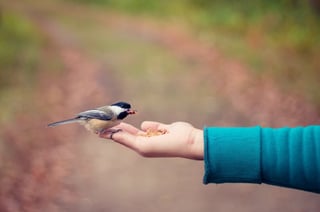 People often say "under-promise and over-deliver." However, when it comes to earning clients' trust, it is better to tell it like it is. Your customers should know exactly what you can provide in terms of products and services, when you can provide them, and at what price.
Here at WGB, a candid, forthright approach to describing the services we provide has been part of our culture for over 30 years. As one of our clients recently noted, "the team, at Wood, Gutmann and Bogart . . . are effective and honest. It is a culture that sets WGB apart from the others."
If your company consistently delivers exactly as you have discussed with your clients, they will be more inclined to trust and work with you as well.
Open Kimono
You should be as open, honest and transparent with your customers as possible. If you are going to unexpectedly miss an important deadline with a client, be forthright about it and let them know. Similarly, if you expect your product or service pricing to change in the future, inform your clients as soon as it is feasible. If clients know that you will share bad news with them as well as good, they will trust you more for it.
Just Be Yourself
You cannot establish a relationship based on trust if you're going to pretend to be someone else. Most clients will see right through anyone in your company who does not come across as genuine. Your clients should see you as you see yourself. If you are candid and unpretentious in your interactions with customers, and they feel they know who you are, it will help increase the faith they have in you and your company.
Follow Up
Don't forget about your clients after you make a successful sale. Be consistent about following up with customers who have purchased your company's products or services. Following up with clients after a sale will demonstrate commitment to them, and pride in your company's products and services. This will in turn increase the trust clients have in you.
Maintaining these types of relationships is a core part of our ethos at WGB. We strive for a deeper understanding of each client's industry, business, and strategic vision. Following up with our clients helps build trust, and provides us a deeper understanding of their goals and concerns.
Parting Thoughts
As Passionate Advocates for our clients, we know trust is everything in business. These four considerations, if followed, can help build trust in your company and its products or services. However, there are many other ways to increase customers' confidence in your company. How do you earn your clients' trust?