Do You have liability insurance? Do you need it?
If you run a business, no matter if it's a small or mid-sized company, these are important questions to ask. Failing to have liability insurance when you need it can put your assets - present and future – at risk. At the same time, trying to determine what type of liability insurance you need can be confusing. Let's take a quick look at what liability insurance is, and what businesses should consider when it comes to coverage.
Liability Insurance
Liability insurance is a type of insurance coverage that protects a business from the risk they can be held legally responsible for injuries, damages,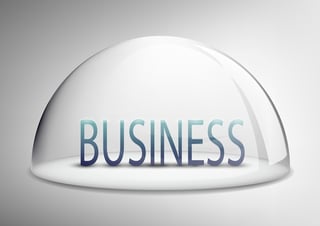 malpractice, negligence, and other similar hazards. Liability policies may cover a business's medical costs if a customer is injured on location, like when a puppy bites a customer in a pet store. It may also pay for any damages someone incurs as a result of a business's actions, like when a tree removal service inadvertently drops a tree on a parked car. Business liability will often cover legal costs if a client or customer sues a business.
Who Needs Business Liability Insurance?
If your business has facilities where customers and/or employees work or visit, provides customers a valuable or critical service, or sells some sort of product, it should consider getting liability insurance. In some cases, existing laws or regulations may require it to have liability insurance prior to permitting or licensing the business to operate.
So let's get back to those dog walkers in article's title. A dog walking business is a great example of how important it is to have liability insurance. Dog walking may seem like another innocuous business; many of the dog walkers out there in major metropolitan areas are sole proprietors, with no staff and minimal overhead. However, if a dog bites a pedestrian while walking, or seriously damages someone's property, the dog walker could be held liable. Without liability insurance, it might be challenging to pay all of the medical and legal bills that are subsequently incurred.
So yes, a dog walker should definitely purchase a liability insurance policy.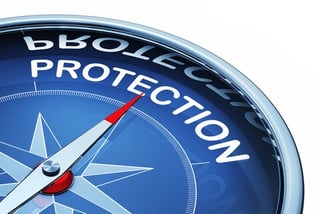 Types of Business Liability Insurance
There are different types of liability insurance policies designed to cover the wide array of businesses out there. Many sole proprietors and small to mid-size businesses choose to purchase general liability insurance, which is designed to provide protection against a broad range of potential liability risks.
Businesses that provide important services, such as legal or financial support, often purchase professional liability insurance (also known as errors and omissions insurance). This type of policy provides protection for professional mistakes (errors) and/or work that is otherwise overlooked (omissions). Companies that build or manufacture things to sell to consumers rely on product liability insurance, which protects them against claims based on those products. These latter two types of specialized policies can protect businesses from risks that general liability insurance may not necessarily cover as effectively.
Parting Thoughts – Talk to an Insurance Broker
After 30 years of shielding our clients from risk, the team here at WGB knows one thing for certain: if you're considering whether or not your business needs liability insurance, you should talk to an insurance broker right away. A trusted insurance broker can analyze your current situation, and determine if you need liability insurance. So if you're concerned about potential risks, what are you waiting for? Talk to your broker.