Now is the time to talk about protecting wealth, from one generation to the next.
So your children have left the nest…or have they? This is not a trick question. But things can get tricky when it comes to understanding how, and when, liability exposure will transfer from parents to their children – from the college years and beyond.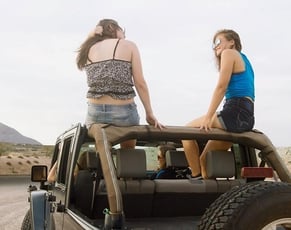 Young adults, no matter how smart and responsible, don't always understand the potential impact of their decisions.
Questions to Ask
Does your adult child drive an automobile registered in your name?
Is your child away at school without a car?
Do they live in a property that you own or lease?
Have your formed a trust or LLC for estate or financial planning purposes? Are your children included in any of these entities?
Does your child travel internationally or study abroad?
Does your child understand the impact of their social media usage?
What to consider.
Your adult children may not be covered under your insurance policies, and without proper policy design, both you and your children may be subject to risks you are unaware of. Safeguarding second generation wealth is an integral part of a family's financial plan.
Our Private Client Services team works with our clients to bring them up to speed with the answers to help make the best chooices to structure a comprehensive insurance program that addresses potential gaps and risk exposure of their entire family.